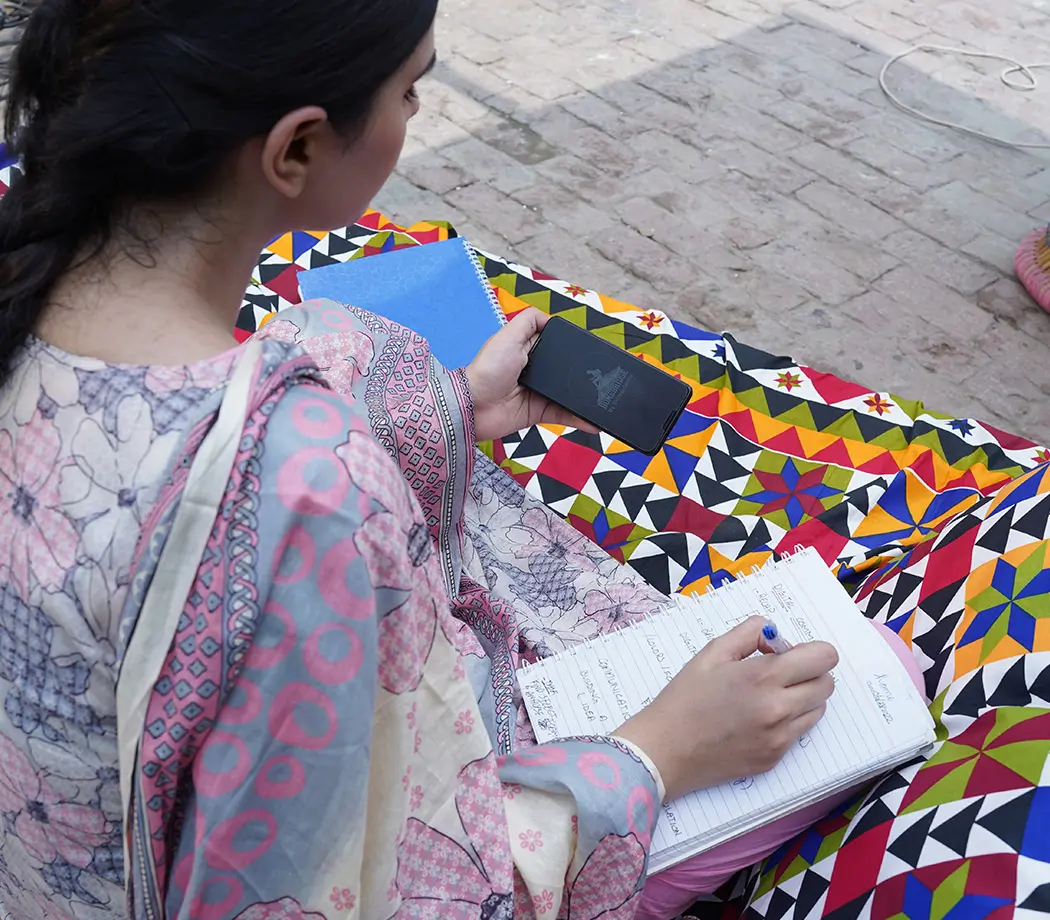 Get ready to explore the amazing world of accessible A Level education and learn how Homebridge by Beaconhouse, an innovative online A Level Cambridge-certified program, is breaking down barriers and revolutionizing education access. Homebridge believes that education is a fundamental right that should be accessible to all, regardless of their circumstances or limitations. So, fasten your seatbelts as we dive into how Homebridge is empowering individuals from diverse backgrounds and ensuring that no one is left out from receiving the best A Level education!
A Level Education in Remote Areas
Imagine that you are in a far-off town with limited academic opportunities and are facing immense hurdles in obtaining A Level education. However, this is no longer the case, thanks to Homebridge. Homebridge provides unprecedented access to top-tier programs, completely revolutionizing long-standing obstacles for students living in remote locations. By welcoming A Level education into their homes, students can fully realize their greatest potential and study their favorite subjects from within the walls of their homes with just any device and an internet connection! And guess what? Homebridge also helps you with device financing!
Empowering the specially-abled Community
An Inclusive Learning Environment, in pursuit of the best education, Homebridge ensures that anyone can access their A Level program, even if they are specially-abled. Inclusivity is at the forefront of our goals. Thriving without boundaries is possible for every student with the designed online platform that emphasizes inclusivity. Accessible features such as captioned videos and a user-friendly interface have made it possible for all abilities to fully engage with the curriculum to the fullest!
Societal norms and restrictions can easily become an obstacle to one's pursuit of education, but that's exactly where Homebridge comes into play. Our virtual A Level education is designed to break down these barriers and provide a way for women who are homebound to achieve their academic dreams. Homebridge empowers women to be independent, enhance their knowledge, and become active contributors to society – without having to step out of their own homes in a comfortable and safe environment.
Making Education Affordable
Shattering Financial Barriers: Limited education privileges to only the wealthy should not exist. Homebridge recognizes this and is committed to providing accessible A Level education to students of every socioeconomic status. We offer pocket-friendly online A level program in Pakistan, ensuring that financial limitations do not halt our educational mission. For those who believed that obtaining an A Level of education was unattainable, Homebridge offers the opportunity with scholarships and adaptable payment solutions. So do not worry anymore and register now!
Personalized Support for Diverse Learners
Tailored for Your Needs: Unique is each student at Homebridge, possessing various learning styles and necessities. This is why their A Level programs online offer one-on-one attention and tailor-made assistance. Learning at your own rhythm and in a manner that caters to you is an opportunity given by Homebridge. Any additional aid, desire to advance more rapidly, or specific tools, Homebridge can supply to meet your requirements and pave the way towards accomplishment.
Conclusion
With our pioneering online Cambridge-certified A Level program, Homebridge by Beaconhouse is at the forefront of promoting A Level education, removing obstacles for a varied range of students and encouraging them to prosper academically. Our cutting-edge platform reaches areas that are difficult to access, people with disabilities, women constrained by their communities, and those with limited financial means. Homebridge provides an all-inclusive and tailored educational experience that redefines accessibility, ensuring that all students can achieve academic excellence.
Unlock your true potential in education with Homebridge – the ultimate destination for accessible A Level studies. With Homebridge, nothing can hold you back as our transformative learning experience is tailored to meet your unique needs. Embrace this unique opportunity to join our vibrant community and secure a brighter future with our cutting-edge education resources now!
FAQ's
Who can benefit from Homebridge's Online A Level program?
Homebridge's Online A Level program is tailored to accommodate a wide range of students. Whether you're an ambitious learner striving for success in your A Level exams, an individual in search of adaptable educational alternatives, or a student with various academic fascinations, this program addresses the needs of each and every one.
What does Homebridge's Online A Level program offer in terms of learning flexibility?
Students can easily personalize their learning experience with Homebridge's Online A Level program. By offering flexible study schedules and the option to access courses from anywhere, students have the freedom to tailor their education to fit their individual needs. This allows for a more manageable balance between studies and other commitments.