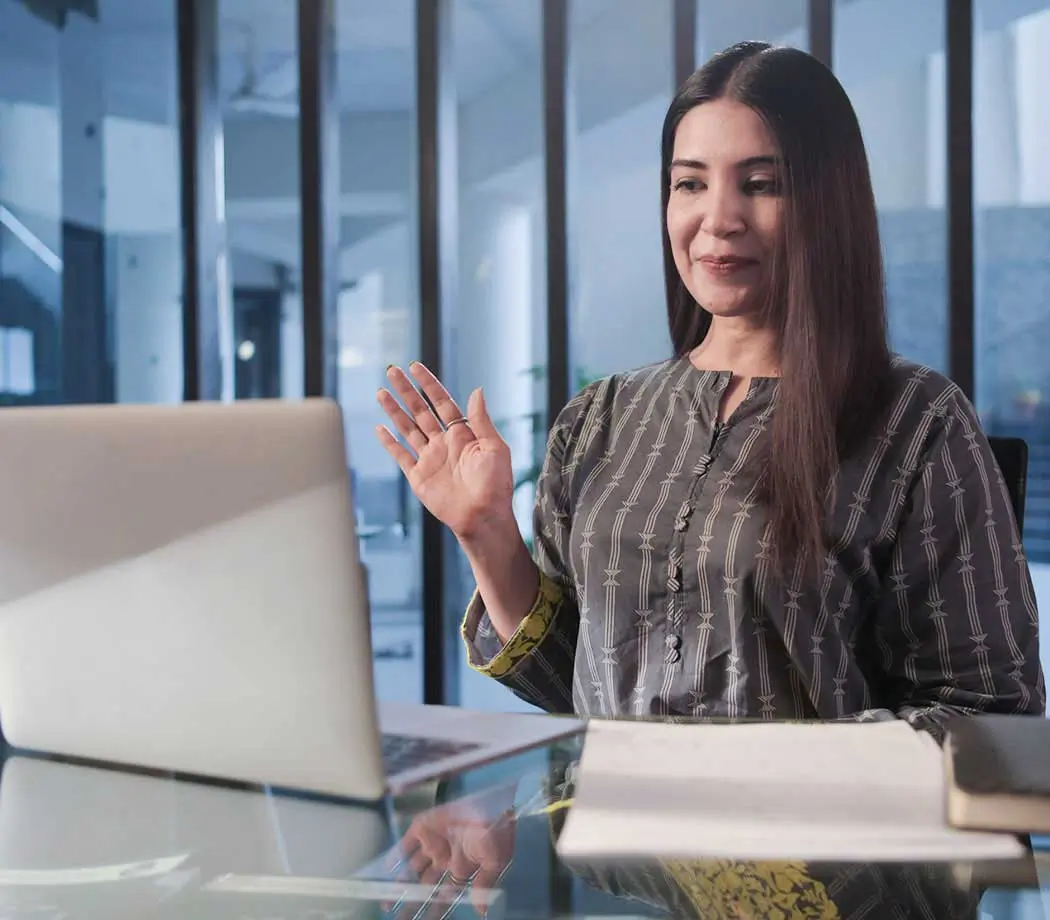 Homebridge and the Digital Library Advantage
The A Level journey can appear intimidating due to countless rumors circulating about how difficult it is and the numerous books one must possess. However, fear not! Our article will expose the misconceptions surrounding A Level and disclose the reality of the study resources required. We'll analyze how the educational environment has adapted to cater to the present-day learner. So, be prepared to uncover the facts about A Level with the leading online A Level program : Homebridge by Beaconhouse.
A Levels Made Accessible
Managing A Level studies can be done without drowning in books and unnecessary stress. Although dedication and commitment are necessary, the idea of being buried in books is outdated. At Homebridge, we believe in a balanced method and provide useful guidance to help you manage your workload and study time. Our support allows you to optimize your study time and say goodbye to overwhelming stress. Let us help you find a smarter way to approach A Level studies.
A Level Embraces Personalized Learning
Staying current and relevant is one of A Level's key strengths, as it has the ability to adapt to the times and to your individual needs. Each subject's study materials are consistently upgraded to reflect the latest advancements in the field. These updates can range from groundbreaking scientific discoveries to recently published literary pieces, all of which A Level books keep up with. Homebridge understands the significance of remaining tuned in, and we strive to provide you with the most up-to-date and beneficial resources for your personalized A Level learning!.
Homebridge and the Digital Library Advantage
Now, let's talk about a game-changer! Homebridge teamed up with the digital library of the British Council. When enrolled as an A Level student at Homebridge, a sea of opportunities open up where you can freely enter and explore this storehouse of knowledge. Think of the importance of having an abundance of e-books, journals, research papers, and multimedia materials all available for you to access in a matter of a few keystrokes. Your understanding can expand greatly, and you can delve into unfamiliar topics with ease. Learning hurdles are not our style, and this collaboration ensures that you have unlimited access to excellent resources without the burden of a bulky pile of books.
Tailored Learning for Individual Success
Every student at Homebridge is acknowledged as a one-of-a-kind individual, each with their own learning styles and academic objectives. That is why we provide personalized support and direction to cater to the advanced-level curriculum. By assessing your skills, limitations, and ambitions, Homebridge's skilled instructors devise customized learning schedules and suggest coursework that syncs with your requirements. No more getting overwhelmed by an array of textbooks, but rather hello to a systematized and custom study routine that is tailored to your prosperity.
Study Smarter, Not Harder
Homebridge's methodological approach prioritizes smarter studying over hard work. Our study materials are carefully selected to cover all necessary content in an effective manner instead of overwhelming students with an abundance of unrelated books. This means you will have access to targeted and concise resources that optimize your learning capabilities. By putting quality first, Homebridge promotes more efficient use of your time and helps you get the most out of your online A Level experience.
Access Quality Resources
Conclusion
Misunderstandings about A Level can easily be cleared—banish the idea of unconquerable difficulty or requiring an undue library of materials. Transform your A Level education with Homebridge. We've partnered with the British Council's digital library, giving you free access to a plethora of modern resources. With this, you'll have convenience, instructional alignment, and an efficient learning process all at your fingertips.
Experience an academic journey like no other, embracing all the possibilities that Homebridge A Level offers. With us by your side, you'll get to focus on your individual studying needs and be equipped with the latest academic materials. So, join us and take the first step in unlocking your true potential and redefining your A Level journey!
FAQs
Is A Level challenging?
Yes, it's a step up from O Level, requiring more knowledge and effort.
Do A Levels involve many books?
Extensive reading from textbooks is necessary for certain subjects.
Are there any subjects that rely heavily on books?
History, Sciences, Literature, and Mathematics.
Do I need to read multiple textbooks?
Not necessary, focus on reliable ones.
What should I do if I find A Levels too challenging or book-heavy?
Feeling overwhelmed with the amount of work and finding A Levels to be a bit much? Reach out to your teachers, academic counselors, or even your classmates for support and advice. They have the knowledge and expertise to help you successfully navigate through the challenging aspects.
Are there any alternative study resources that can help with A Level preparation?
Yes, available resources to support your understanding include online resources, Homebridge's video lectures, and past exam papers.